Profoundly Luxurious in the heart of Kathmandu, Hotel Thamel Park is recently emerging hotel with enough space and beautifully maintained garden. Enriched with modern sophisticated facilities the hotel feels proud of providing optimum satisfaction to its guests.
The highlights of the hotel are its excellent family environment, Garden facing rooms, well ventilated Wooden floor rooms with two sided windows, sunny and pleasing atmosphere where guests can enjoy a lot with various lip smacking Nepali, Indian, Chinese, Korean, continental and other international delicacies. The Guests would feel quite an amazing experience during their stay with us.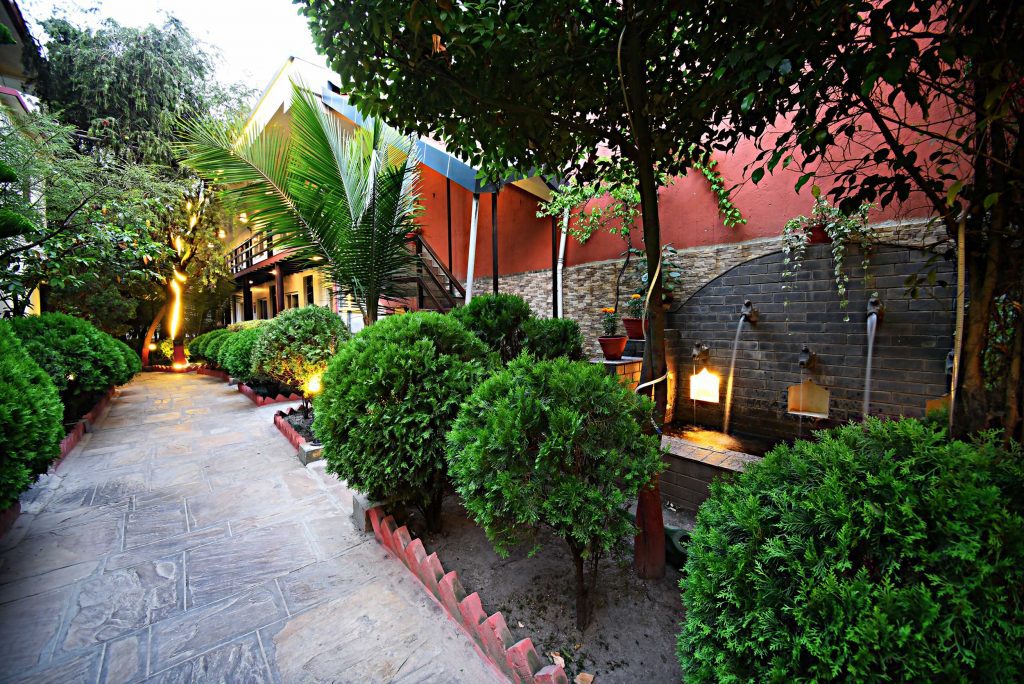 Hotel Thamel Park provides all necessary facilities such as services round the clock room, free dialing telephone and free internet wifi accessibility. Our room rates are very reasonable to Nepalese market. The room rates are remarkably cheaper comparing to many hotels in Thamel.
Hotel Thamel Park is always aware with providing optimum safety measures. The building is constructed considering the best design and engineering for earthquake restriction. Our Earthquake-resistant buildings are comparatively abler to withstand even the seismic waves.